Inclusion & Diversity
Inclusion is the right thing to do. And it's good for business too.
Whilst we specialise in supporting our customers with their Inclusion & Diversity hiring plans, we also focus on our responsibilities as an employer.
We have an equal balance of men and women in our business. We are signatories of the End Salary History campaign and the Opening Doors Inclusive Recruitment campaign.  We support Show Racism The Red Card and are a regular attendee at Pride. We also work with women returners, military leavers and neurodivergent individuals on employability support. We are also signatories of the Tech Talent Charter, enabling a better balance of men and women in STEM careers.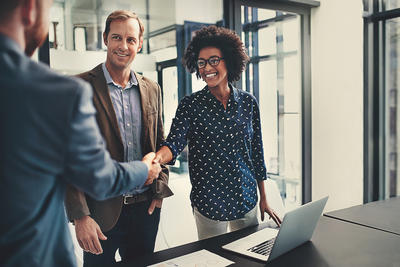 Wellbeing & Community
We take our responsibilities to our employees and our communities seriously and manage to have some fun along the way. Our team of Charity Champions help the business to support our annual chosen charity with fun events and volunteering time. We're Payroll Giving accredited and have trained a team of Mental Health First Aiders in each of our locations. We are also signatories of the Time to Change and the Employers' Initiative on Domestic Abuse (EIDA) campaigns.
As a business, we have responded to the pandemic by supporting our staff with flexibility and hybrid working, an additional half-day paid holiday, and an enhanced Employee Assistance Package with direct access to occupational health, counselling and GP advice.
Our Culture Champions are focussed on continuously improving our culture so we can feel part of a caring Outsource team. Whether online or in-person, they work hard to make sure everyone feels included.
Environment & Safety
As a UK-wide business, we undertake regular office environmental and safety audits, which includes heat, light, noise, recycling and technology safety.
We have paperless offices, using a cloud computing system to increase efficiencies and communication amongst our widespread teams. We enjoy the flexibility to work where suitable, which in turn has seen a significant cut in carbon emissions for our business, allows our employees to manage their caring responsibilities and has cut the number of after-hours commutes in the darker months of the year.
We also offer the Bike to Work scheme and season ticket loans for public transport.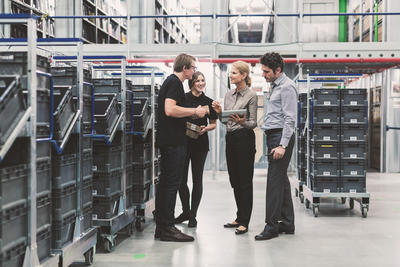 Quality
As a customer-focused business, we've been ISO9001:2015 Quality Accredited for many years now. We have a business-wide team of Customer Champions who meet quarterly, delivering tangible business improvements from feedback provided via Feefo from our customers and staff.
As part of our commitment to our industry and sectors, we are members of APSCo and Staffing Industry Analysts. Our Finance team is FSQS accredited, and we have a committed Contractor Care team who ensure that our contingent workforce is looked after from the moment they are offered their new role until they finish their contract.
And finally, our dedicated Compliance team has been working with the Off-payroll Contingent Labour (IR35) legislation since its reimagining, and engaged with Government and customers to help implement the changes from 2015.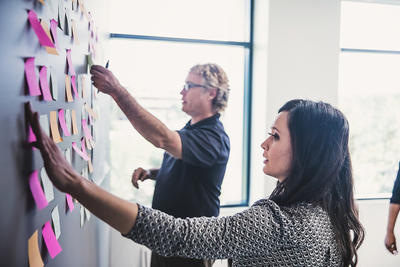 Privacy & Security
As a specialist recruiter working in the Technology industry, we understand the widespread threats to our business and our customers' businesses from criminals. We are therefore CERIS and Cyber Essentials accredited, not only placing the best Cyber professionals in the business but also protecting our customers' data from malicious intent.
We're fully GDPR compliant with our Quality Accreditation ISO9001:2015 and we use secure e-sign processes and systems for right to work and security checks. Our dedicated Compliance team ensures we adhere to the latest legislation in the UK and the EU across our business.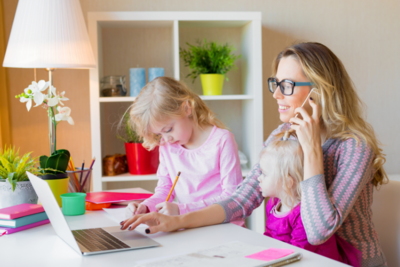 Customer Satisfaction
We ask all of our customers to give us feedback on a regular basis, to make sure we are focused on continuous improvement. Our team of Customer Champions across all of our offices monitor the feedback and devise new systems and processes to maintain our high standard of service.
We are delighted to be awarded the Feefo Trusted Service Award for a consistently high star rating from our customers.
You can click on the yellow tab on the right or below to read their comments and see our current star rating.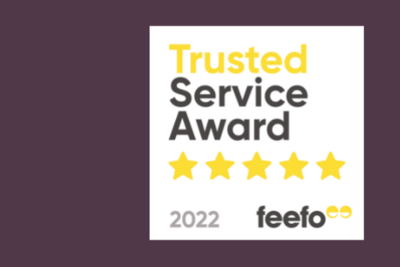 Opening up opportunity for everyone
We believe that everyone has the potential to be the best person for the job, regardless of age, gender, ethnicity or disability.
Meet our team of Inclusion Ambassadors at Outsource UK who are becoming subject matter experts in their special interest.
They support our colleagues and our clients on Inclusion and form part of our commitment to be the UK's best inclusive recruiter.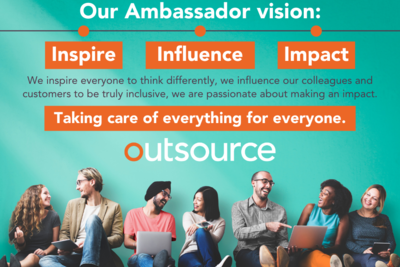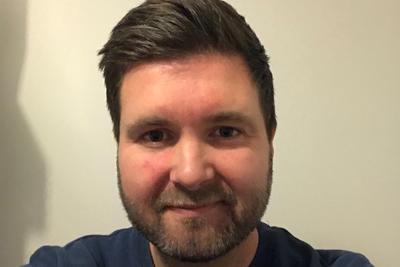 John Crichton
Families Ambassador
The thing that I am most passionate about aside from wine and food is my family. I have 2 young boys 1 of which has just started school and the other has just got his 2 front teeth. Having a young family is tough, full of unexpected events, lack of sleep but worth it in every single way. How though does that busy life fit with a busy work life too?
I want to be there for my kids, go to parents' evenings, go to their school shows or to take them to the doctors or be at their first days of school ( which I was a few weeks ago), but I also want to be committed to. My philosophy is family comes first and everything else works around that including work. That, however doesn't mean that work has to suffer for it, to be honest I think my work improves because of it. People shouldn't have to say sorry or make excuses to take a little bit of time from work to be there for their kids, companies should embrace the fact that the understanding of people's individual circumstances and allowing flexibility pays dividends through staff engagement and staff loyalty. Another part of my passion is support from companies in the early part of parenthood, I believe Paternity and Maternity should be sufficient to allow new parents not to worry about finances or to take holiday to cover Paternity/Maternity Leave in the early stages.
Read moreRead less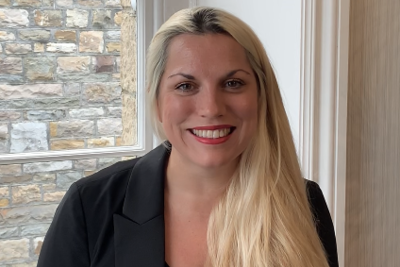 Claire Farrow
Differently-Abled Ambassador
As a volunteer for the MS Society, I have begun to appreciate the many, diverse challenges for differently abled individuals. However; it was becoming a mother (and therefore navigating my town with a pram) in 2020, which really highlighted to me how much our society is poorly designed for those with varying mobility requirements.
I have recently taken on a personal project, working with my local County Council, to better equip retailers and hospitality workers with the knowledge required to redesign their spaces and open the door to disabled consumers. I am really enjoying learning from the residents we have reached out to and contacts I meet within my role here at Outsource. I am excited about putting my knowledge to use in order to support my colleagues and also continuing to learn from the diverse team we also have here at Outsource.
Read moreRead less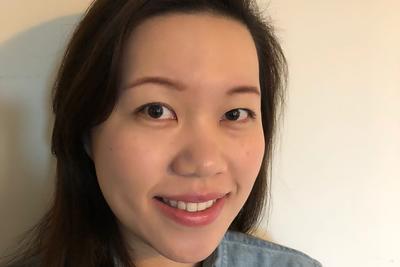 Celine Lau
Career Change/Upskilling Ambassador
My interest is in career-changing and upskilling. Speaking from experience, relocating from a different country and making a career change has been challenging, especially in an accounting role where experience is vital.
The pandemic has been a wake-up call for many, and more individuals will be looking at re-training and exploring different careers, which means a greater pool of talent. I would advocate for the recruitment process to continue considering individuals, who may not have the necessary experience, but may have transferable skills and the potential to be an asset for the business.
Read moreRead less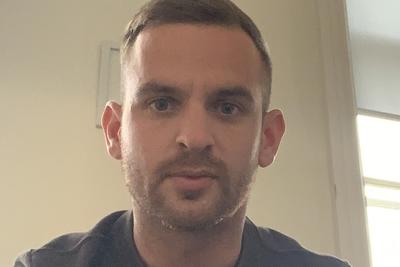 Sam Farr
Wellbeing Ambassador
Pre Covid-19, my weekday evenings and weekends were filled with football-related activities, whether that be playing or watching. When that all came to a halt, at the start of the pandemic, I needed something to keep me focused. As we shifted, like most other businesses, to a home working model, it became even more important to ensure I left my 'home desk' and got outside for fresh air.
I began running or walking every Monday-Friday during my lunchtime, which was something that, historically, I had never done before as I knew I always had football for exercise in the evenings. Since getting into the routine of doing this each day, not only have I felt a difference in terms of my general energy levels, my mental health has improved dramatically. I am looking forward to championing mental health and wellbeing and creating an energised team here at Outsource UK.
Read moreRead less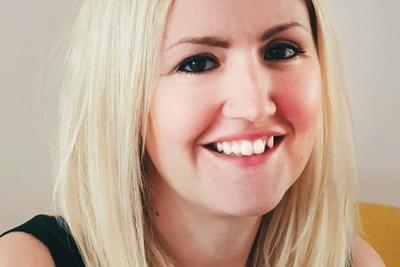 Victoria Parker
Gender Equity Ambassador
I'm passionate about gender equity within the workplace.  Everybody should have the opportunity to be the best person for the job – but that's not the case in real life, because there are so many barriers which prevent individuals from being able to get their ideal job. I also feel really strongly that the solution to gender equality within the workplace isn't about quotas or positive discrimination. 
For me personally, for example, it was a long-held ambition to be asked to join the Outsource board of directors. I wanted to be invited to join the board because I deserved it – because my work and my experience warranted the invitation, and because I was the best person for the role. I definitely would NOT have wanted the invitation to be motivated purely by a desire for a woman to be part of the Board.  And luckily I know that that wasn't the case at Outsource, but I feel very strongly that no one wants success by way of special treatment, or by filling a quota - it's about everyone having the opportunity to be the best person for the job. I am excited to be part of our Ambassador programme, and to hopefully use my own experiences to support other future female leaders within our business.
Read moreRead less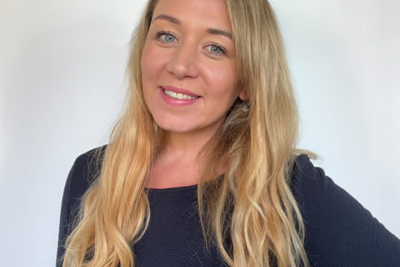 Danielle McCarter
Careers Ambassador
Everyone should be given equal opportunity to achieve and have the life and career they work hard for, however; different backgrounds can play a part in putting people on a backfoot before they even start. During the pandemic, I mentored at a school in a deprived borough in London.
The programme was run to give those students the confidence to apply for university, as for the majority, they would be the first generation of their family to do so. The school recognised that these children could be missing out by not knowing what's available to them.
I'd like to ensure that when people apply for roles, their personal background doesn't matter. Of course, at times, certain qualifications are needed, but how many times do you see 'degree required' when experience and the right attitude would be ten times more valuable. Maybe the individual didn't have the same opportunity as the person with the degree, maybe they didn't grow up in an area where going to university was normalised. I believe that, as recruiters, we have the opportunity to influence future employers, encouraging them to take a wider view when hiring, to ensure no one is on the backfoot, offering everyone an equal opportunity.
Read moreRead less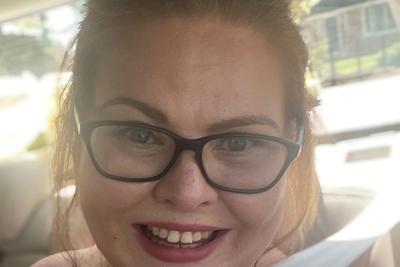 Lorna Jennings
Mental Health Ambassador
1 in 4 people experience a mental health issue every year however, the stigma surrounding the topic means it's still a relatively taboo subject. People with mental ill-health often feel their feelings are dismissed or that people perceive them as a "weaker person". I have personally suffered from mental health in the past and have faced challenges in the workplace.
I want to help eliminate the stigma surrounding this and help better understand how to support people who are suffering. In 2018/19, stress, depression, or anxiety was responsible for 44% of all cases of work-related ill health and 54% of all working days lost due to health issues in Great Britain. My aim is to help to reduce this.
Read moreRead less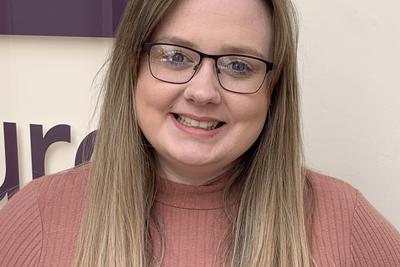 Charlie Smith
Hidden Disabilities Ambassador
I have always appreciated that not all disabilities are visible and I feel like this isn't very widely appreciated or understood and there are so many hidden disabilities that millions of people have to deal with every day. I am really looking forward to learning more about the ways we can help people in our everyday lives and help more people understand that not all disabilities are visible.
Disabilities can be hidden and not obvious to everyone and I think it's important that this is more commonly known to ensure people with hidden disabilities don't feel left out or excluded from anything. There are so many small changes we can all make to be as inclusive as we can to people living with hidden disabilities and I am really excited to help share my knowledge with the rest of Outsource UK.
Read moreRead less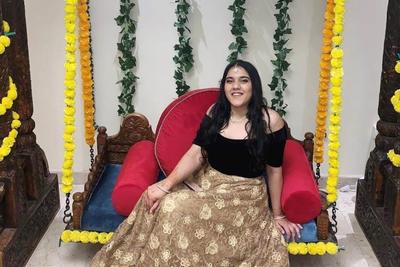 Nandini Bhatia
Race Ambassador
I was born and raised in the UAE, I have always been surrounded by people of different cultures, ethnicities and religions. This has shown me the importance of understanding and appreciating cultures and customs that are different to my own. I moved to the UK in 2018 and being an International student at the time, my long-term goal was always to find my career in the UK and to build a life here.
When I heard about the Graduate Route Visa it felt like the skills I could bring to the UK were being recognised and that I had just as much of a chance at a career in the UK as anyone else. It was still extremely hard moving to a new country and trying to fit into such a new environment. Everything was very overwhelming and could feel lonely at times.
I want to make sure that as a company we are recognising the struggles that individuals may face when trying to build a career in a new town, city or country. I would also like to bring more awareness of different festivals, celebrations, foods and customs outside of the ones that we're used to.
Read moreRead less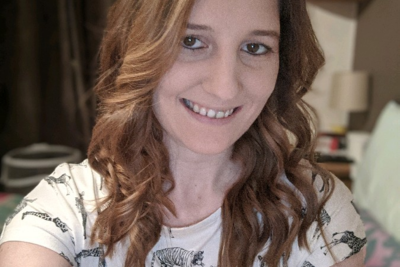 Rebecca Buggs
Parent Returners Ambassador
Having recently had my first child and then returned to work, I know only too well the anxiety, challenges and worries that you face as a parent when it's time to come back to work. Prior to my own personal experience, I was probably one of many people that look at this in a very naïve way and underestimate the challenges and struggles that parents face in terms of juggling a young family and work.
I was asked if I'd like to join Outsource UK's Ambassador team and I jumped at the chance. I now have my own wisdom to offer and I really want to support people that are thinking about or wanting to return to work, and to make this as accessible, seamless and stress-free wherever possible.
Read moreRead less