What does Inclusion, Diversity and Equity mean?
An Inclusive and Diverse culture allows people to be their true authentic selves at work. Equity creates a level playing field that allows everyone to have the opportunity to be the best possible person for the job.
Building an Inclusive and Diverse workforce will attract people with different attributes, creating an exceptionally talented team. It's proven that diverse teams generate dynamic ideas which contribute to business growth and development.
Plus, tapping into diverse talent pools opens the possibility of identifying new talent pools for difficult-to-hire skills.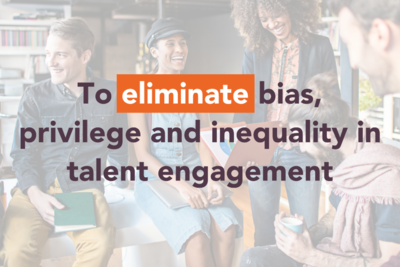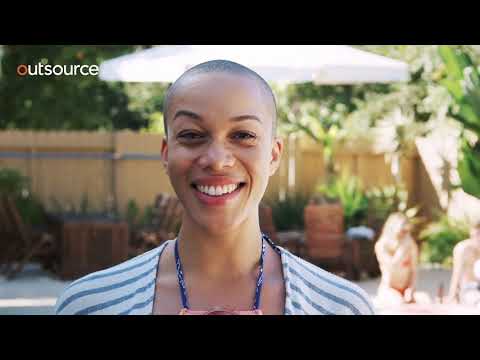 What are the benefits of an inclusive workplace?
An Inclusion and Diversity strategy is key to attracting the best talent. It's also the right thing to do and will help retain employees.
Improved retention rate

Increase in productivity and company success

Increase in cultural awareness

More engaged workforce

Addresses the national technology talent shortage
Source - TotalJobs
Diversity matters to candidates too.
Businesses with a robust Diversity, Equity and Inclusion strategy are more successful. This also makes them an employer of choice for top talent.
Candidates are likely to reject a job offer if the company didn't support diversity.

Inclusion and Diversity is critically important to employees.

Candidates want to know more about how businesses are planning on becoming more diverse.
Source - People Management
Our Diversity and Inclusion Solutions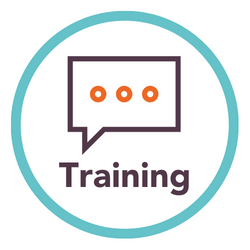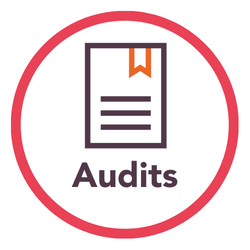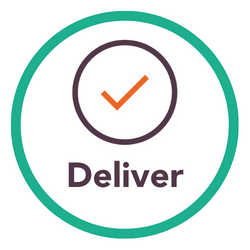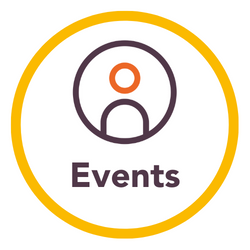 Does your team know their unconscious bias blind spots? Our education and training programmes can get everyone up to speed.
Our Inclusion Audit service places your end-to-end recruitment process under the microscope so that we can give you the solutions you need.
Know the skills you need in your business to deliver your projects? We're here to listen, plan and execute your ideal inclusive staffing plan, taking care of the details that will deliver a balanced candidate pool.
We've delivered many Inclusion events in partnership with key customers or with friends of Outsource UK. Our Diversity Matters series is ready to be implemented in your business. Have a look at our roundup below:
Our Diversity Matters events and seminars
Psychological safety at work with Sign Solutions
Our February 2020 event in Birmingham in association with Sign Solutions brought together speakers and attendees from a wide variety of organisations.
With speakers and attendees from Brightside Insurance, Titania, Virgin Money, Belong2, and HS2, we explored the theme of safety, inclusion and being given permission to bring your whole self to work.
Read moreRead less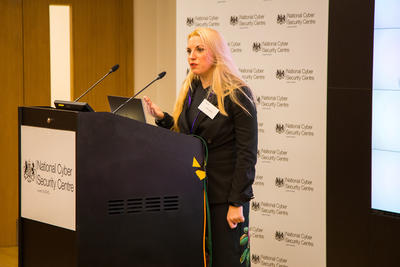 Inclusive Communication with NCSC
The National Cyber Security Centre (NCSC), part of GCHQ, invited us to deliver our Diversity Matters event in London.
We focussed on Inclusive Communication, in partnership with speakers from NCSC, BAE Systems, Just Eat, Fujitsu, and See Change Happen.
Read moreRead less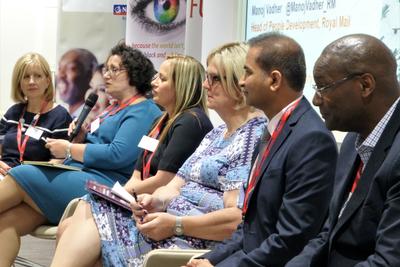 Inclusive Recruitment with Nationwide Building Society
In partnership with our neighbours in Swindon, Nationwide, we presented an evening of speakers to inspire inclusion in hiring practices.
With a keynote speech from the CTO at Nationwide plus speakers from Fujitsu, National Trust, BAE Systems, Royal Mail, See Change Happen and the Royal Air Force, we debated continuous improvements we can all make to our recruitment processes.
Read moreRead less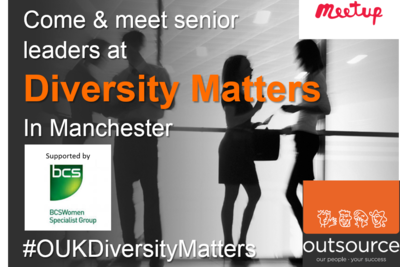 Inspiring Manchester's Inclusion agenda
We took our Diversity Matters roadshow to Manchester to engage with businesses in the North West on their inclusion strategies.
Have a look at our film of the event at the National Football Museum!
Read moreRead less
A diverse workforce can help address the tech talent shortage
In the UK there is a national technology skills shortage and a large number of vacancies that simply aren't being filled. Our Future Talent Programme is designed to attract, train and deploy top talent trained specific to your business needs. By adopting inclusive recruitment practices, we tap into unforgotten talent pools and are able to find skills to grow your tech teams. Find out more about our Future Talent Programme.
Our Inclusion Ambassadors
Whilst we specialise in supporting our customers with their Inclusion and Diversity hiring plans, we also focus on our responsibilities as an employer. To find out more about inclusion at Outsource and to meet our Inclusion Ambassadors, head over to our Environmental, Social and Corporate Governance page.
Case study - global defence consultancy audit
We were recently invited to understand the hiring processes of a global defence consultancy and audit them for improvements to diversity and inclusion, including focusing on hard-to-reach groups with the right skills.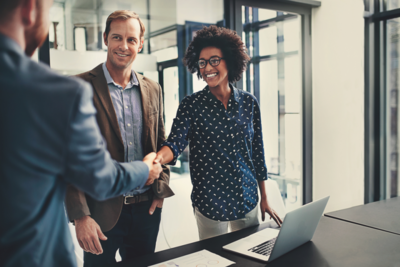 Case study - Women into Cyber programme
A large global technology company approached us to support them with increasing female representation in their technical Information Security teams, delivering our Women into Cyber programme in the UK.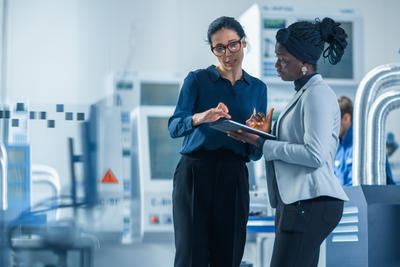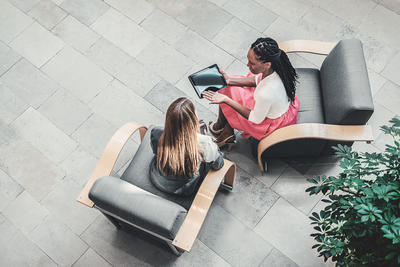 Compliance
Powering businesses with compliant contingent workforce solutions.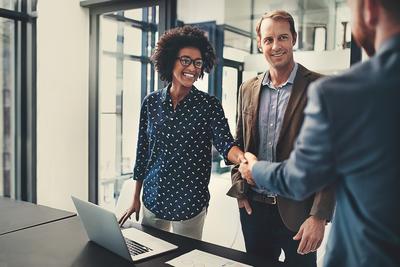 Direct Sourcing
Utilise our expertise in finding specialists to build your own private talent pools.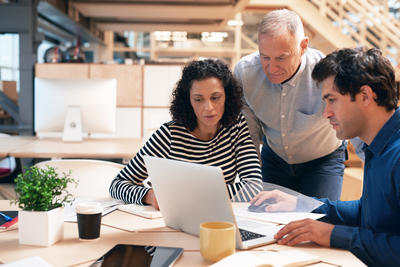 Employed Consultants
A flexible and compliant way to deliver your specialist projects.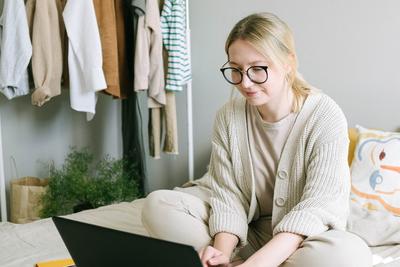 Talent Management
Trust us to manage your end-to-end contingent & permanent recruitment.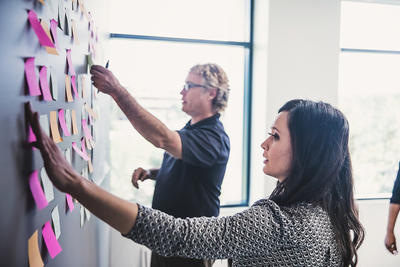 Retained Projects
We listen, we understand your requirements and we deliver.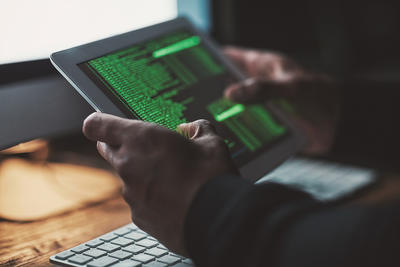 Contingent Labour & SOW
Organise your contract hiring through us.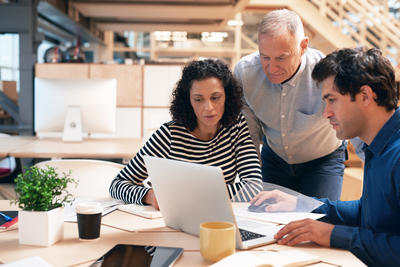 Payrolling Solutions
Take the stress out of your contingent labour compliance.
Niche Recruitment
Let us find the specialists you need to complete your projects.